"Utilizing my 30+ years of sales leadership, I help new home sales leaders transform their teams into rock stars & achieve exceptional results."
I'm a sales and leadership coach with over 30 years of experience in the home building industry. I've climbed the corporate ladder, made my way from saleswoman to executive, achieved my loftiest career goals & mentored many success stories along the way. Now I want to share all that hard-won wisdom with incredible sales leaders just like you.

Allow me to share a little bit about myself… 
About…who I work with, what I offer, why I do it and how I got to this point in my career! 
WHO I help:
Builders, Division/Profit Center Managers, VPs of Sales, and New Sales leaders who manage a sales team turn to me … 
when they see their sales managers struggling, and they have limited time or expertise to help them, 

when they know their sales team isn't performing at the level they think is possible, and they want an outside perspective and fresh ideas on how to increase their productivity and build a positive, high-producing sales culture. 

when they're facing pressure to get sales at higher margins, but aren't sure how or where to start without risking sales volume.
when they're striving to create a sales team of top producers who come to work each day excited to do their jobs, exceed their goals and are so happy to work with you that they spread the word and more high quality talent is drawn to you.
WHAT I offer: 
To help these builders and sales leaders, I offer one-on-one coaching, masterclasses and training workshops to sales leaders of all experience levels so I can enhance their skills & teach them the proven systems and tools to build and lead a world class sales team with less frustration, less stress and less personal sacrifice. I also offer one on one coaching & sales training workshops for new home sales people so I can help them sell more homes, easily and consistently. 
WHY?
I understand how hard the job can be, but I've learned it doesn't have to be that way. A lot of top salespeople, myself included, were promoted to sales leadership roles where they were in charge of a sales team, but because time is so limited, they were given minimal direction or support to develop them into becoming the impactful leader they were meant to be. Being a great sales leader is totally different from being a top producing sales person. 
Leaders need to be developed. Because sales leaders play such a critical role in the organization, they can make or break the success of the company. Leading a sales team can be all-consuming, extremely frustrating, and unbelievably stressful. But it can also be completely gratifying, highly lucrative and a whole lot of fun, if the sales leader has the proper tools, skills, support and systems to be successful. I know. I've been there. Selling. Training. Managing. Coaching. Leading. I started in sales and worked my way up to profit center manager of one of the nation's largest home builders.
I've been leading sales teams for over 2 decades and I've learned what it takes to create a high performance sales team who achieves consistently exceptional results. I want to share these systems with you so you and your team can sell more homes more easily and consistently.
HOW did I get to where I am today?
My journey began when I started as a sales professional for a national homebuilder. In my first year I sold over 100 homes in a community that had not been performing & made a name for myself. I won many awards for sales, including Rookie Sales Person of the year, Sales Person of the Quarter, President's Club, and others. I fell in love with new home sales. Several years later I was promoted to a corporate sales trainer role where I helped to write the Sale Training Manual for a national homebuilder, offered one on one training and coaching, and wrote and conducted a myriad of sales training workshops. 
Then I moved into sales management where I managed sales teams. Thanks to the guidance of some helpful mentors, I learned what it took to lead a winning sales team. After a few years of re-building, I took a team that had not achieved their sales goals for almost 5 years and transformed them into a team who consistently exceeded goals and ultimately won Division of the Year. We consistently made contest trips. We improved our profitability, were recognized as top tier in customer service, we increased our market share over 250% in 5 years. We created a world class sales team who not only exceeded sales goals, but also had a lot of fun! 
Over the next several years I held various Regional and Divisional sales and operational leadership roles. In these roles, I hired, trained and coached other sales managers on how to lead and empower their sales teams. I'm proud to say that many of these managers moved up the ladder, becoming division presidents, regional managers & trainers, while others went on to start their own hugely successful real estate and home building companies. After several years in sales and operational leadership roles, I wanted to move to a new level of leadership and become a division president. In order to level up my skills and prepare myself for the next level, I invested in myself. 
I enlisted the help of an executive coach, read a host of leadership books, and I went to grad school. In 2012 I earned my Executive MBA in Leadership and was soon promoted to division president, the role I had worked toward for almost 10 years. 
In that role, I started a new division within the company. Within three years, my division grew to be the 3rd largest builder in our area for our niche luxury home market, selling more than $30 million in homes. I worked hard & I was proud of my team. However, the company decided to move in a different direction and abandon the luxury home market in that region.
With that, I was laid off after 30 years of service. 
"I was laid off after 30 years of service.
I was devastated."
I had devoted myself to this company. 
But I'm a survivor! After some soul searching, I relocated and took a position as a Regional VP of Sales with a large, prestigious home builder. My team sold over $300 million in homes in less than one year, and I realized I had returned to my passion of training sales agents, coaching sales leaders and running a successful and profitable sales operation. 
After a merger and significant leadership changes in that organization, I found myself at a new crossroad. I realized that I had a gift & passion for coaching sales professionals and helping them develop their strengths, while guiding, supporting & encouraging them to become the leaders they were meant to be. 
I wanted to work full time at coaching sales leaders and sales professionals, conducting workshops, and speaking so that I could be the one to help others realize their potential, enhance their skills, and teach them to build and lead rock star sales teams so they too can enjoy a balanced life with a gratifying career and a life of abundance. 
So I took a leap of faith and launched my own business, Kathy Tucker Coaching & Consulting.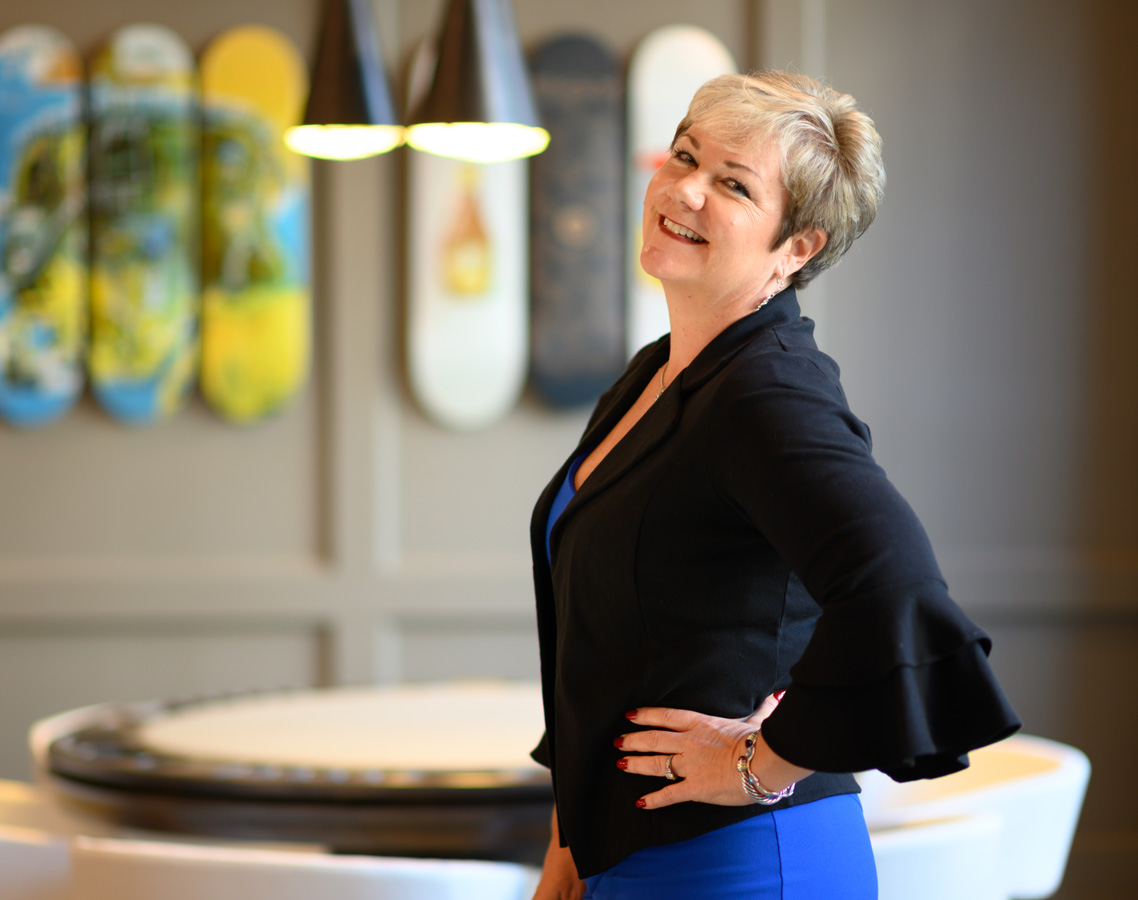 Now, after more than 30 years and leaving the corporate world behind, I've made a commitment to dedicate the rest of my professional life to helping other like-minded leaders learn how to hire, develop & empower high performance sales teams so they too can build their businesses, enjoy a lucrative career and confidently lead a world class sales team.
"It takes a rockstar leader to lead a rockstar sales team… And being a great leader is vastly different from being a top sales person."
Throughout my career I've coached hundreds of sales professionals and sales managers, both men and women. I've watched their sales and leadership skills expand, their confidence blossom, and their success and happiness grew exponentially. 
Utilizing my 30+ years of industry experience, I've developed powerful, effective and unique programs to help others build world class sales teams, enjoy a more reasonable work-life balance, and skyrocket their success. 
Now I work with builders, developers, and private clients, coaching talented folks just like yourself, conducting sales & sales management workshops and speaking in front of countless professional groups. I love what I do & I'm thrilled to share the details about a program I've created…
"I believe strongly in working hard, but work needs to be fun. Life is too short to be unhappy, stressed and overwhelmed."
Learn how. Click below to check out my coaching program, 9 Steps To Leading A Rockstar Sales Team!
LEARN MORE
9 STEPS TO LEADING A ROCK STAR SALES TEAM
systems & skills every effective sales leader must know to succeed
Imagine partnering with an expert sales executive with 30 years of experience. Someone who has sold homes on the front line, managed sales teams, coached sales leaders and even run a profit center. Someone who can truly relate to you. I've been there and I understand your challenges from the front line. Let me help you expedite your learning curve and become the leader you are meant to be.
Partner with me and you will learn:
strategies to coach your team so they sell more and require less of your management time
a reliable process to drive increased sales and profitability
tools to hold your team accountable firmly & compassionately
personal leadership skills to manage more effectively and get more done in less time
the proven systems to achieve consistent sales results and stay on top of the charts
strategic market analysis skills to develop a competitively brilliant team and set everyone up for success
strategies to empower & inspire your team to consistently perform because they want to succeed not because they're forced to
to craft a culture of peak performance and have talent drawn to YOU
systems to get results quickly and earn the respect of your direct reports, peers and managers
I believe strongly that work needs to be fun and we need to love our jobs. Life is too short to be unhappy, stressed and overwhelmed.
The lessons I've designed are essential if you want to improve your results, enjoy your work & have fun again.
This program will show you how to create a culture of top performers who are competitively brilliant, empowered and motivated to succeed without you needing to hold their hands.
It's not a dream.
It can be your reality.
It was mine and I can show you how it's done.
Kathy Tucker
LEARN MORE