9 STEPS TO LEADING A
Rockstar

SALES TEAM ™
90 day coaching program to develop world class leaders. Choose your format: Group Masterclass or One-on-One.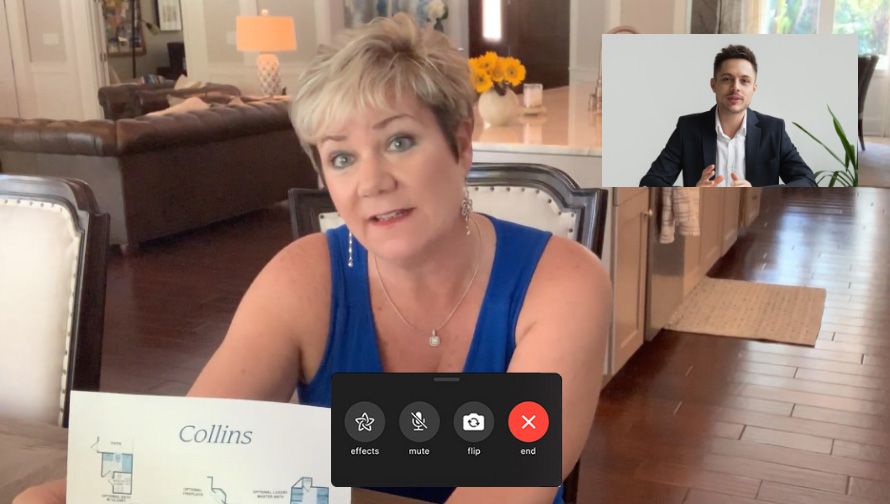 CONTACT Kathy to LEARN MORE
9 Steps To Building A Rockstar Sales Team is a 90-day program where I teach sales leaders like you the proven skills, systems and tools to grow your sales team's performance consistently, so you exceed your goals and max your bonuses with less stress and personal sacrifice.
This program is designed to give you the skills, systems and tools to become an impactful leader who drives increased sales, creates a culture of competitive brilliance & inspires their team to peak performance. It will transform you into the leader you're truly capable of being now, and it will help you be recognized as a leader for future roles of higher responsibility within your company.
Whether you're an aspiring leader, a novice leader or an experienced leader, we tailor the program to help you expedite your learning curve and get results quickly with less stress and personal sacrifice.
The program consists of…
• 9 live sessions via Zoom with Kathy reviewing each step of the 9 Steps To Leading A Rock Star Sales Team
• Additional weekly leadership lessons via videos and written instruction
• Extra resources and exercises for you to review and complete weekly
9 LIVE SESSIONS VIA ZOOM WITH KATHY
WEEKLY LEADERSHIP
VIDEO LESSONS & INSTRUCTIONS
ADDITIONAL WEEKLY
RESOURCES & EXERCISES
EACH WEEK WE'LL REVIEW A NEW LEADERSHIP LESSON. YOU'LL HAVE GUIDANCE ON THE IMPLEMENTATION OF THE TOOLS AND TECHNIQUES. EACH CALL IS 90 MINUTES.
30 min
REFLECTION
First, we reflect upon the implementation of last week's lesson, then we discuss what worked, what didn't work, and what we can do differently.
30 min
INTERACTION
Next, I teach a new leadership lesson. We have candid Q&A about the systems, strategies and tools and how they pertain to you and your team.
30 min
PRACTICE
Finally, we talk about implementation. Sometimes we practice and role-play the coaching sessions you would hold with your team to ensure positive outcomes.
Over the course of 3 months, I'll share resources, accountability systems and best practices that I have learned and accumulated over 30 years as an executive sales leader, motivator and coach, allowing you to expedite your learning curve and see results immediately.
As a result of weekly reflection, interaction and practice, you'll gain new clarity on your leadership role, manage your business more proactively and confidently and increase sales. The program will also give you fresh insights into the value you bring and help you own your leadership role.
"Kathy's 9 Steps to Leading a Rock Star Sales Team was an indispensable tool for me as I came into my new role as a sales leader. Kathy's experience and wisdom in this industry is world-class, and having her one-on-one guidance to walk me through the topics helped me apply the lessons in ways I would have never been able to do if I were trying to figure it out on my own.

Her training is both inspirational and practical. I found myself equipped with real tools and insights that I could apply with my team from week to week. Thank you for your help, Kathy!"

Reid Nicholson

VP Sales, Stateson Homes, Blacksburg, VA
So you may ask…. Does this really work?
The result of our work is a shift in your mindset, teaching you skills and establishing systems that allow you to kick butt as a leader by developing your rockstar sales team, setting challenging yet attainable goals, creating systems of accountability, quickly addressing failures & celebrating successes.
When you create a culture of peak performance and develop a competitively brilliant team and properly position your products so that you drive quality traffic to your sales team, you begin to have FUN at work again, and so does your team.
I know. I was there. I did this. Thanks to more than 30 years of experience and the guidance of some brilliant mentors, I learned the systems needed to hire the best talent and how to inspire and empower them. We had fun. We worked hard. We achieved great success.
You can too.
SOUNDS GOOD, SIGN ME UP!
WHAT RESULTS CAN YOU EXPECT?
• Become confident in your leadership role
• Get results quickly & earn the respect of your direct reports, peers and managers
• Confidently identify performance issues and quickly address under-performers
• Learn best practices for conducting one-on-ones so you maximize your time in the field
• Develop a sales team that is motivated & achieves their sales goals
• New checklists that will help you troubleshoot underperforming communities
• Proven interview questions that will help you identify top talent
• Have big breakthroughs and 'aha' moments
• Be clear, concise & authentic in your communication
• Feel empowered and excited for your career
• Reduced anxiety & time off without feeling guilty
• Enjoy weekends without constantly checking your phone
• Proactively manage your business, allowing more quality time for strategic thinking and planning
• Enjoy a lucrative career
• Create healthy boundaries
• Specific tools, templates, and checklists so you can "just add water" to achieve improved results
• Time-saving tips that will reduce your time in the office
• Learn how to say NO gracefully
• Have time for guiltless self-care
• Build your business faster and easier than you thought
• Gain clarity on how to manage and develop top performers
• Have FUN at work again
Do you want to see if this will work for you?
CONTACT Kathy to LEARN MORE
How quickly can I expect results?
That depends on how quickly you can make the right inner shifts. Some clients are ready to go, will implement a few systems and are able to realize a difference in their effectiveness in a very short time frame, (sometimes even a few weeks) while others have a bit more work to do first. It also depends on how long you've been in your role, your previous leadership experience, the systems already available to you, the strength of your sales team, and your current level of competitive knowledge.
How can I guarantee that I will gain more efficiency in record time?
Do all of your homework. Be totally committed to your success. Understand that this is a process, a proven one, that works if you take action and implement all of the steps. All my clients who have diligently applied every step of the 9 Steps to a Leading a Rock Star Sales Team have seen an increase in their sales, productivity levels, and enjoyment in their work, in much less time than they would have on their own and have less anxiety in the process.
"Kathy Tucker's 9 Steps Leadership Program was an informative and comprehensive program. I'm very pleased with the content and execution of the program. Kathy really knows her stuff! It detailed the leadership role with step by step processes, examples and effective tools to use...which were easy to implement. I now feel more confident in my role."

MaryAnn Koops

VP of Sales, Neal Homes
Is this program worth the time and financial investment I put into it?
Yes, a resounding Yes! Many clients have shared with me that they felt this program far exceeded their expectations and they felt it was very well worth every minute and every penny. I want you to stop reading for just one moment to ask yourself, "What is it worth to me to achieve my monthly sales numbers consistently? To operate more effectively and confidently? To get more results with less overwhelm? To get better results AND be less stressed?" That is what I want for you, my friend. I've been in your shoes and I know it's possible. I did it. You can too.
Getting better results with less stress is so well worth it. What you get in my program (and my coaching) is what I call a series of major breakthroughs that will move your business faster than you would on your own. Expect to get a lot of these aha's as well as the resources, templates, and systems you've been looking for and haven't found until now. That's what you're investing in: personalized coaching to help you implement proven strategies that will increase your effectiveness every single day so you gain more clarity and confidence. You won't just get more "information," you'll develop skills and habits that will help you get more results in less time.
Can I contact your former clients to see what it's like to work with you?
Yes, I encourage you to! Please look through all of my client testimonials. See which ones you feel drawn to, either because the person has gotten the results you want to get, or perhaps because that person is in a similar situation. Then feel free to email or call them and ask what they got from working with me and my programs.
"Kathy Tucker is one of my best mentors and a person who knows how to make you accountable to yourself and to the people around them. Thanks for the years of wisdom. I would not be a good leader today if I did not go through the lessons with you at Ryan Homes many years ago.

John Seaback

VP of Internet Sales, True Homes, Charlotte NC
"I had the privilege of working as a new home sales consultant under Kathy Tucker. I cannot tell you how much I grew as a senior sales and marketing representative in new home sales and as an individual while on her team. With her 30 years of experience, it is truly remarkable to see her in action!

Amber Wilcox

Broker/Realtor Remax, Charlotte, NC
"Kathy is a commensurate professional. The Art of Professional Selling Workshop was fast paced with lots of energy and humor. She took the time to answer all questions and gave us just the right amount of time for role playing. Highly recommend her for your next training event.

David Boisvert

Community Sales Manager
For more answers to frequently asked questions, like the following:
• Who are my typical clients?
• What makes me different from other Sales Leadership Coaches?
• What types of people do I work best with?
• For what types of professionals are these programs not going to work?
READ THE FAQ
As VP of Sales and Marketing, Kathy brought great experience and leadership (to CalAtlantic ) and quickly established stability and structure. Some of Kathy's strengths that I appreciate most are her positive, can do, upbeat attitude and her ability to balance this with a hard driving business focus. She is a true professional and demonstrates a consistent passion for her work and the teams that she leads.

Dave Bulloch

Division President, Mattamy Homes, Nashville, TN
I've worked with Kathy over the last year and participated in numerous workshops and one on one coaching and have seen fabulous results in my sales. What I like about working with Kathy is that she is always upbeat and professional. I have been in new home sales for 22 years and have had many successes, Kathy's training has added a whole new layer to my sales technique that has allowed me to be even more successful and have one of my best years ever.

Cheryl Jackson

Community Sales Manager, Atlantic Builders, Fredericksburg, VA
Kathy understands the challenges of the sales consultant role from personal experience and recognizes how to help the consultant find a resolution themselves through her leadership, ultimately fostering for their personal growth. She understands the power of hiring the right person for the job and is adept at identifying them. I would highly recommend Kathy to anyone looking for her leadership, guidance and coaching.

Lannie Hall

Sales Consultant, Ashton Woods Homes, Raleigh, NC
Kathy has been instrumental in my career! She taught me her 9 Game Changers for sales leaders and gave me the tools and confidence to lead my team by helping me with creating a culture of competitive brilliance and positioning communities to sell, removing various obstacles for my team members and cultivating an environment of positivity and accountability! With her mentoring I have been able to establish a results-oriented, competitive yet collaborative team and I love being a sales leader!

Maria Bansal

VP of Sales, Stanley Martin Homes
I had the privilege of working with Kathy as her partner when I was a new Sales Manager. While she was my partner, she also coached me on how to become a stronger sales manager, and I learned so much from her. KT is a tough interviewer and has a knack for identifying true talent. She was adept at identifying each individual's motivators and focused on them to help each achieve their personal goals. She built a strong team with a combination of holding them accountable and having a lot of fun!

Bill Kane

VP and Division Manager, Ryan Homes, Greenville, SC
Kathy, based on everything I've read and heard about you, I know you're the one I want to learn from! What are my options for getting started with you?
Congratulations on making a decision for success! I'm happy to work with you to achieve your business goals. The best way to work with me is in my 90-day program called 9 Steps to Leading a Rock Star Sales Team. Schedule a call with me today and we'll discuss the best options for you.
CONTACT Kathy to LEARN MORE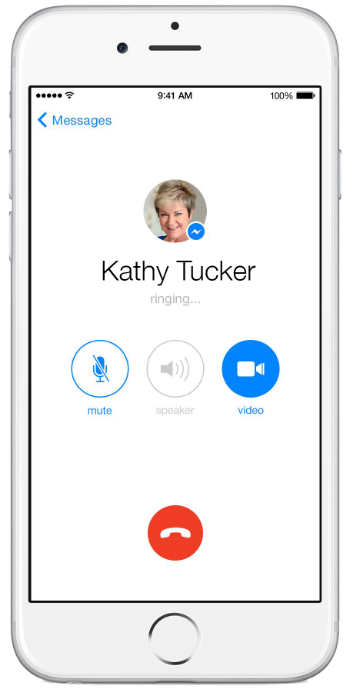 OK, I'm ready to do this, but I have a couple
of additional questions. Can I call you?
Good, sounds like you're ready to make a decision today that will change your future forever. Yes, if you have a couple of questions, sign up for a 30-45 minute FREE coaching call with me. This link will take you to my calendar so you can sign up for a time that works for you. You'll be asked to answer a few short questions so we can maximize our time on the call. In this call we will chat about your current situation, what you want to accomplish and I will give you some FREE leadership coaching. You can ask any questions you have. I will also share additional info about the 9 Steps to Leading a Rock Star Sales Team and answer your questions. Then we'll determine if the program is the right fit for you and if we are a good fit for one another.
Let's schedule a call and I'll be happy to answer your questions and walk you through the different options to see which one will be the very best for you. I can't wait to see you succeed and am honored to be the one to help you. Let's get going!
All the best to you,
Kathy Tucker
CONTACT Kathy to LEARN MORE